Pickering's Heather & Honey Gin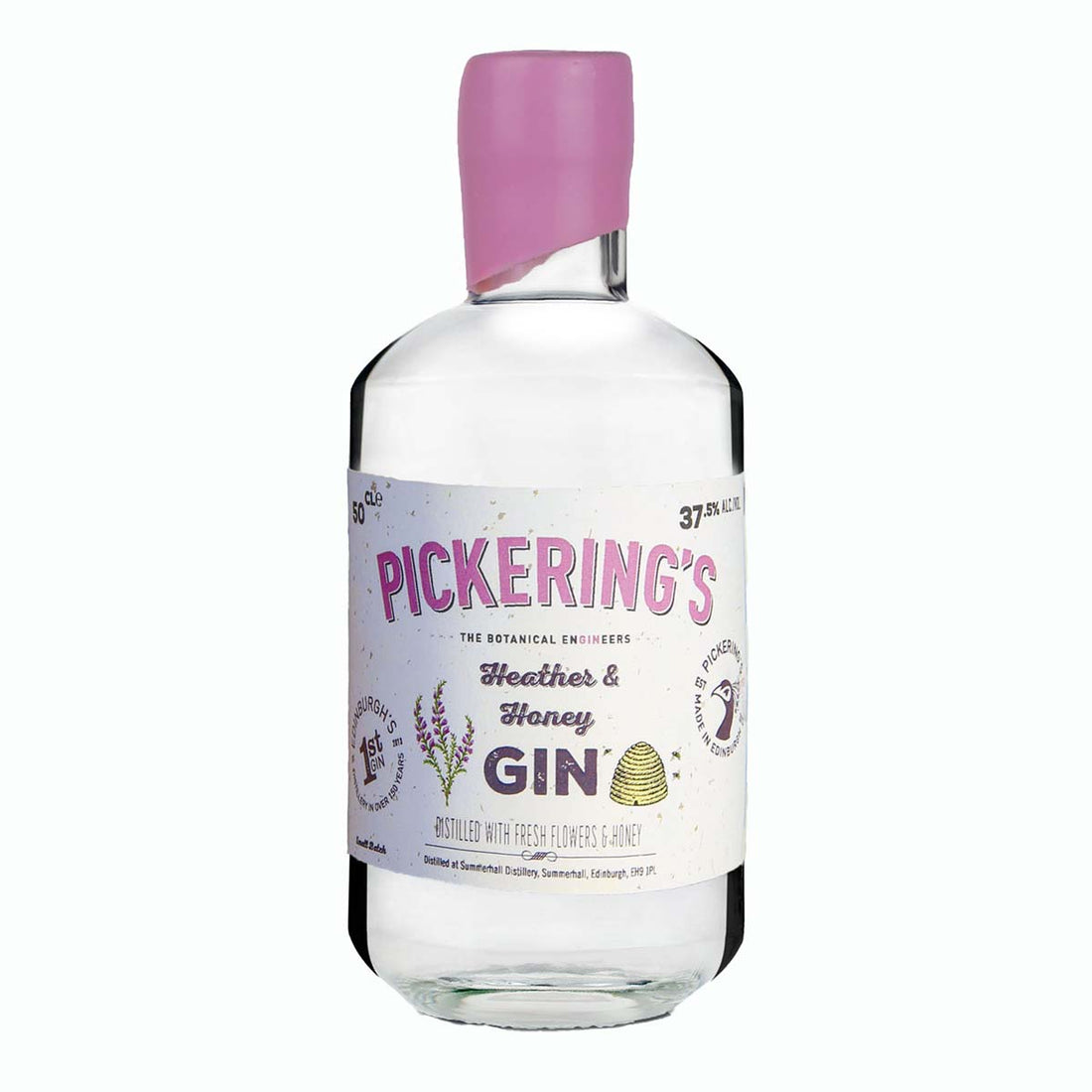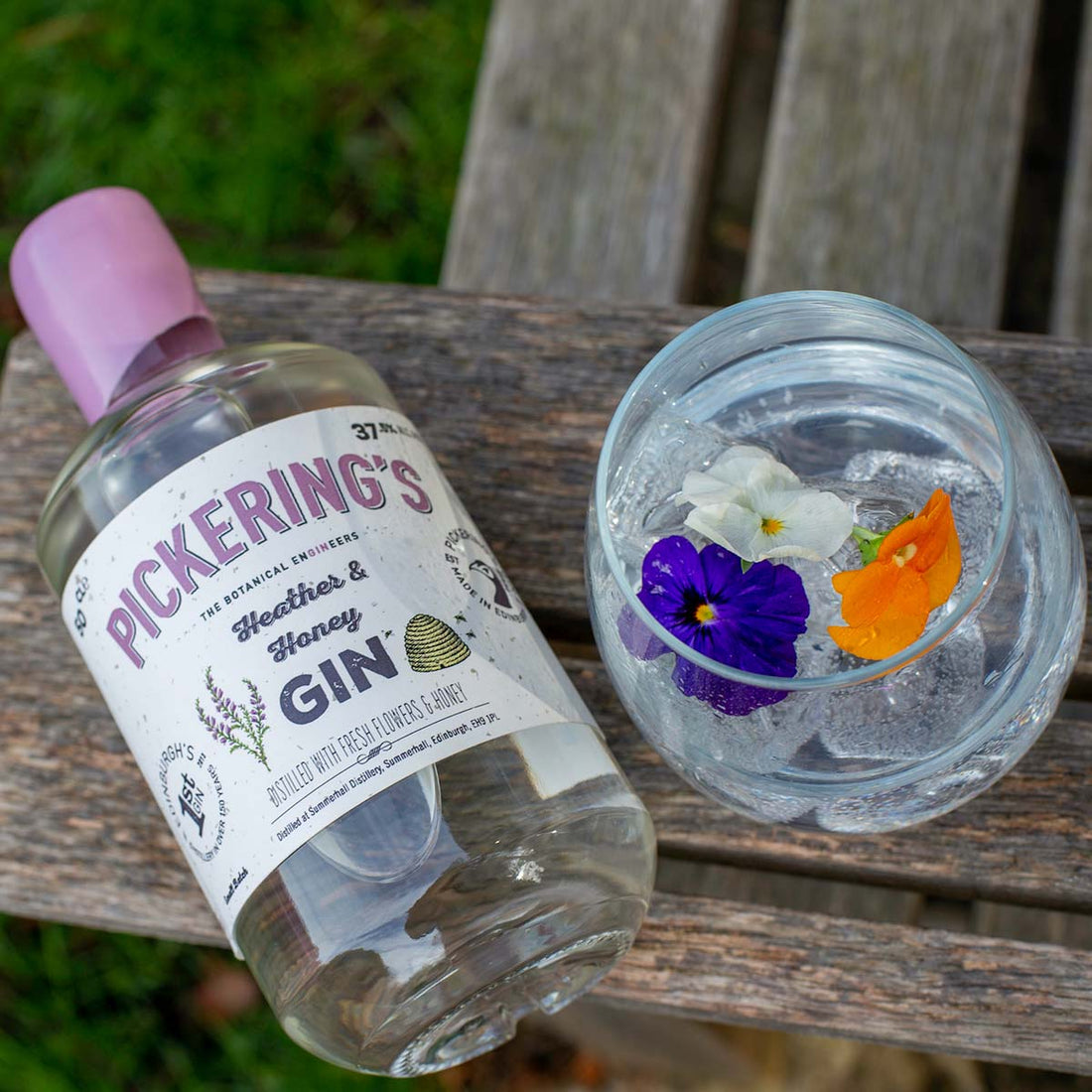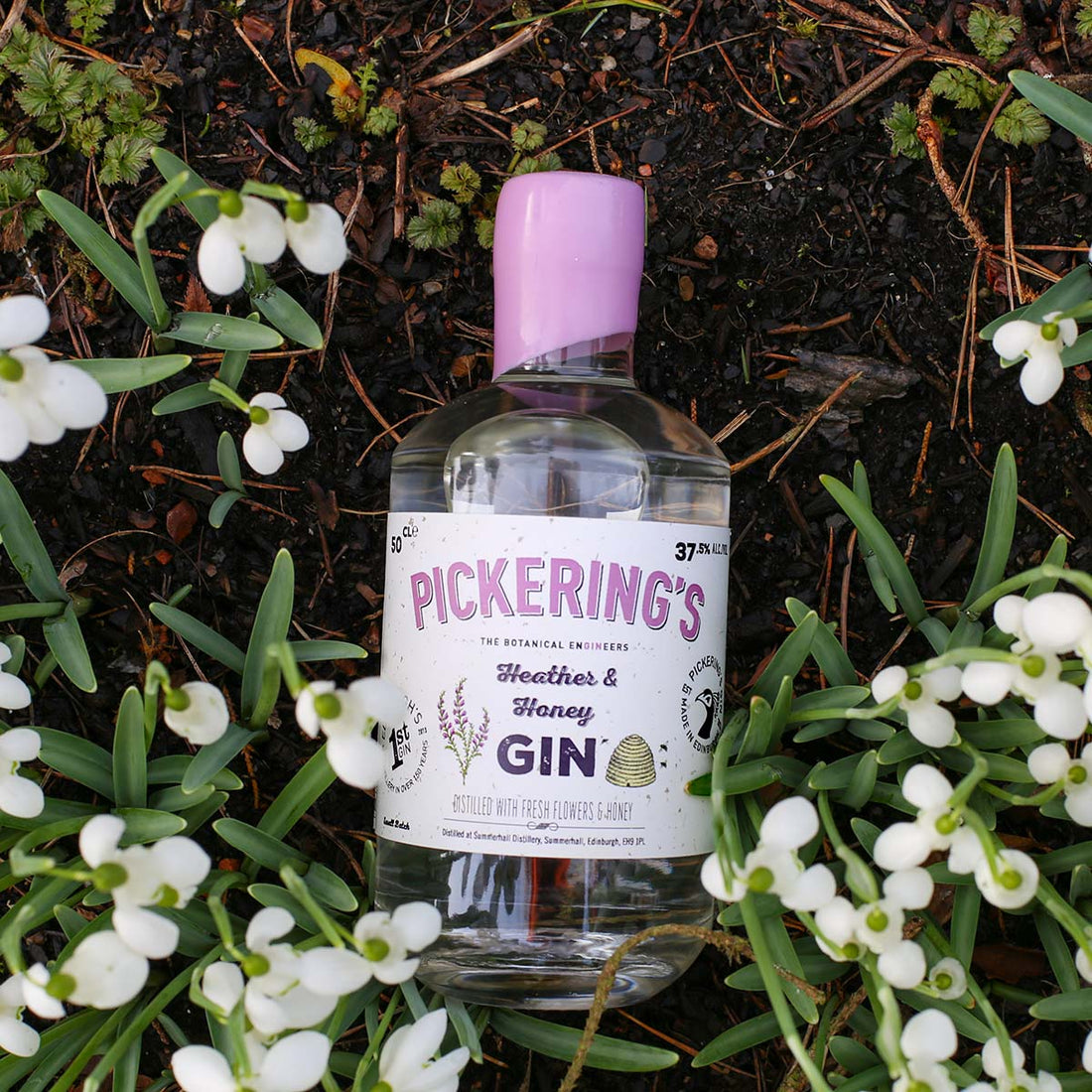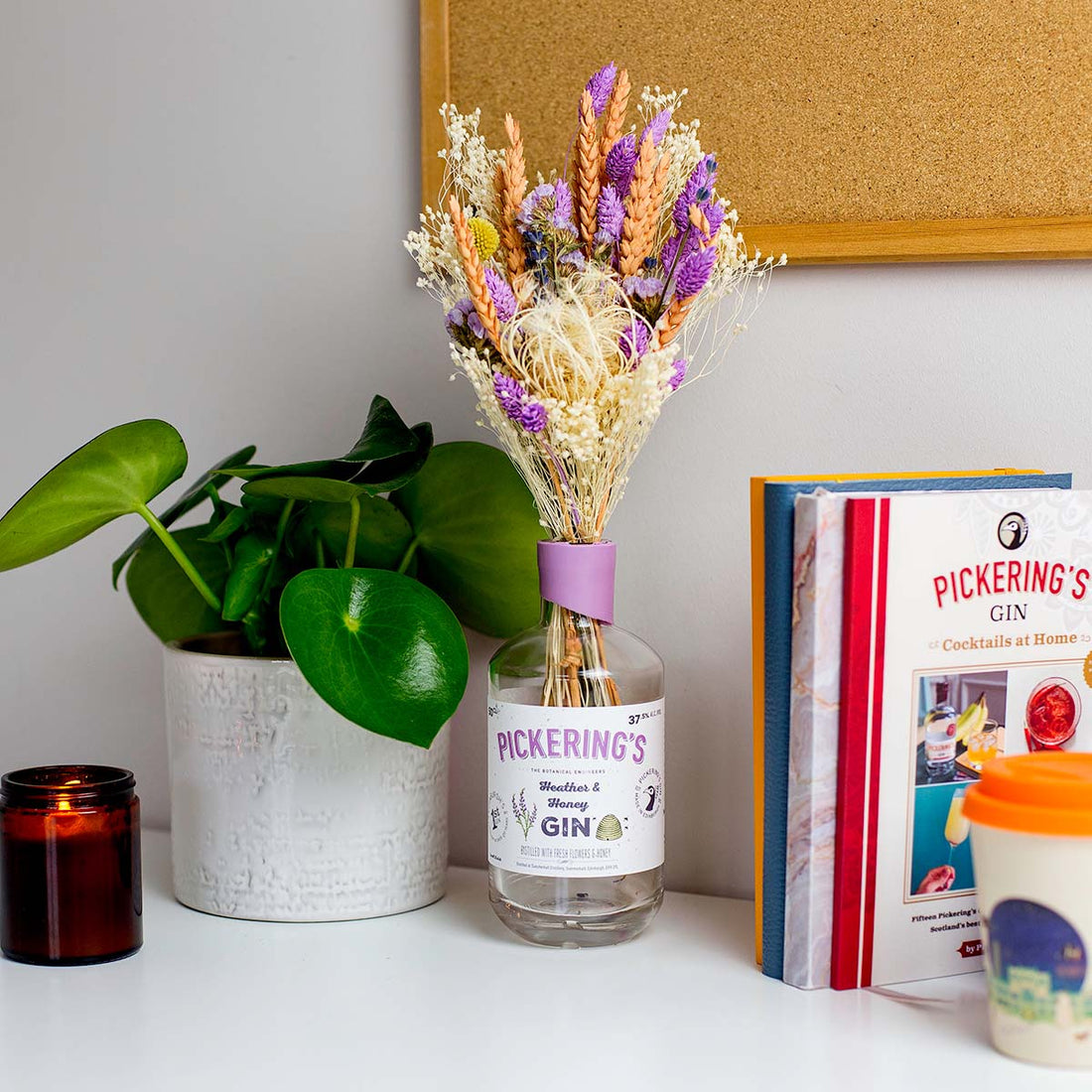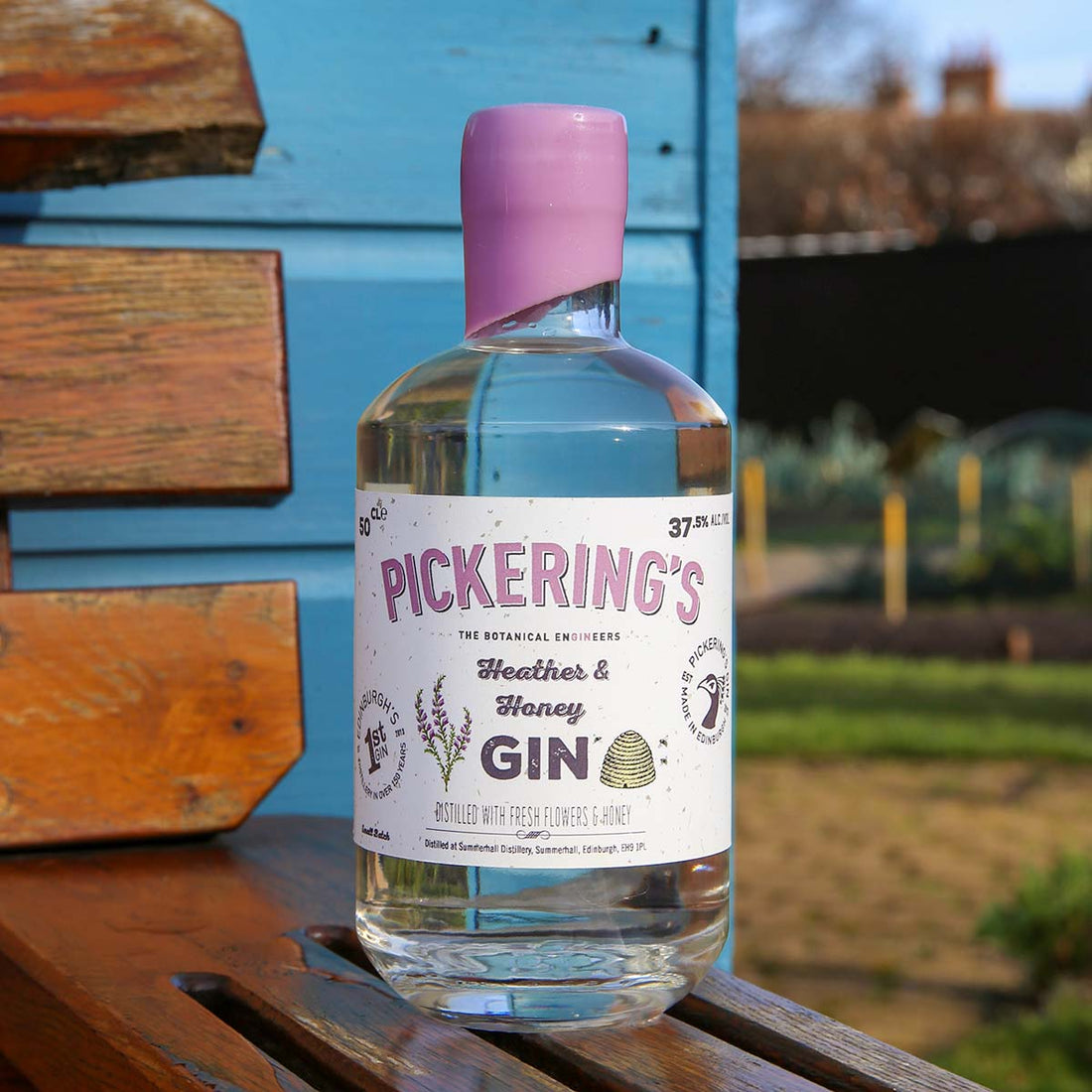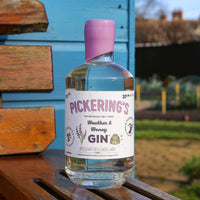 Pickering's Heather & Honey Gin
37.5% ABV. // 50cl
Tasting Notes
Step into Spring as fresh floral notes dance across the palate, complimented by the blend of organic Scottish honey, giving a light, nectareous finish.
Distilled With Fresh Honey
This unique London Dry Gin is distilled with fresh flowers including heather, lavender, and rosehip complimented by the blend of organic Scottish honey, giving a light, nectareous finish.
The Perfect Collaboration
In 2022, we teamed up with local Scottish florist, Mud Urban Flowers to create the ultimate Gin gift. We worked with their team of florists to create a dried flower bouquet that would compliment the floral notes of our Heather & Honey Gin.
From The Distillers
"Developing this spring-time London Dry came with its difficulties as so many floral botanicals can be rather powerful and perfumed. We managed to play with the subtle nuances of the honey's sweetness and the floral freshness of heather to hit all the notes we wanted to. The Gin in this bottle makes a first class martini and lengthens beautifully over ice and with your favourite tonic water." - Jason Toro, Production Manager
Floral G&T
Serve with Indian-tonic water and garnish with edible flowers for a floral and flavourful gin and tonic unlike any other.
Heather Martini
60ml Pickering's Heather & Honey Gin
10ml Dry Vermouth

Method: Place Gin and Vermouth in a mixing glass. Add ice and stir for 30 seconds. Strain into a chilled martini glass or coupe. Garnish with a spring of heather.
French 75
50ml Pickering's Heather & Honey Gin
25ml Lemon Juice
12.5ml Sugar Syrup
Champagne

Method: Pour the Gin, Lemon Juice and Sugar Syrup into a cocktail shaker and fill with ice. Shake vigorously for 15 seconds and strain into a Champagne flute. Carefully top with Champagne. Stir gently with a bar spoon and garnish with lemon peel.
Looking for a different Gin?
At Pickering's we offer a variety of London Dry, Navy Strength and unique Flavoured Gin!
Discover More