Pickering's Save My Seat Set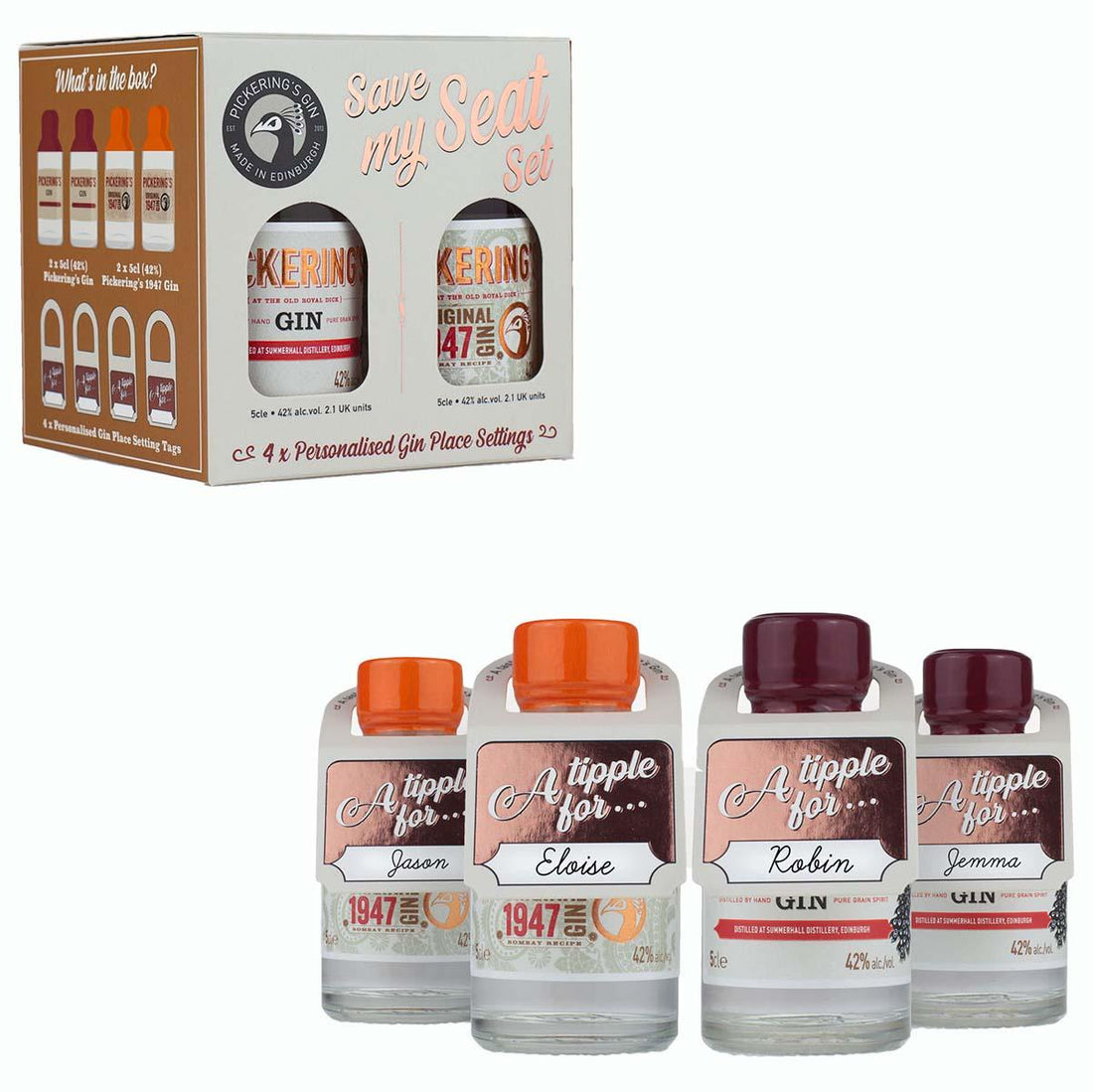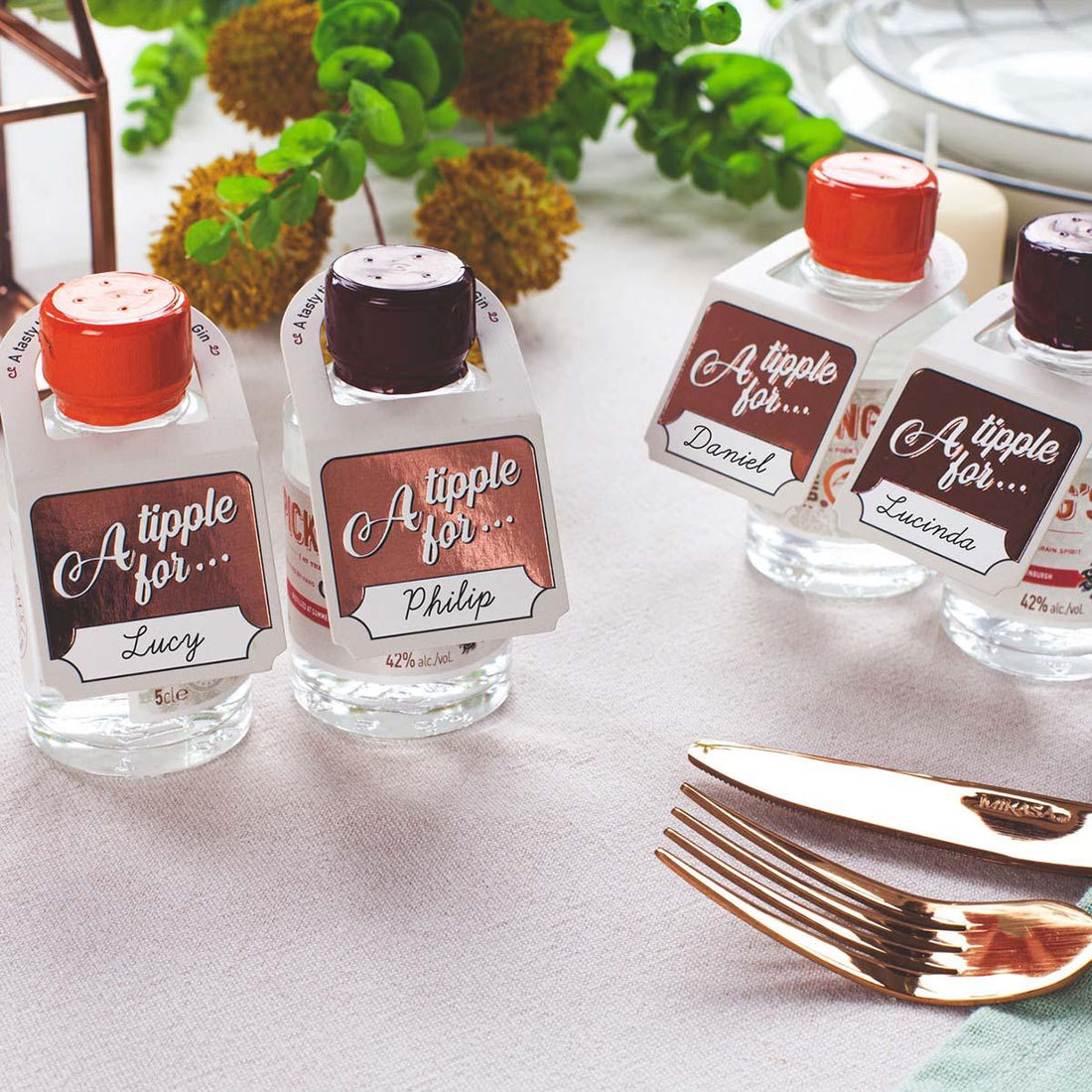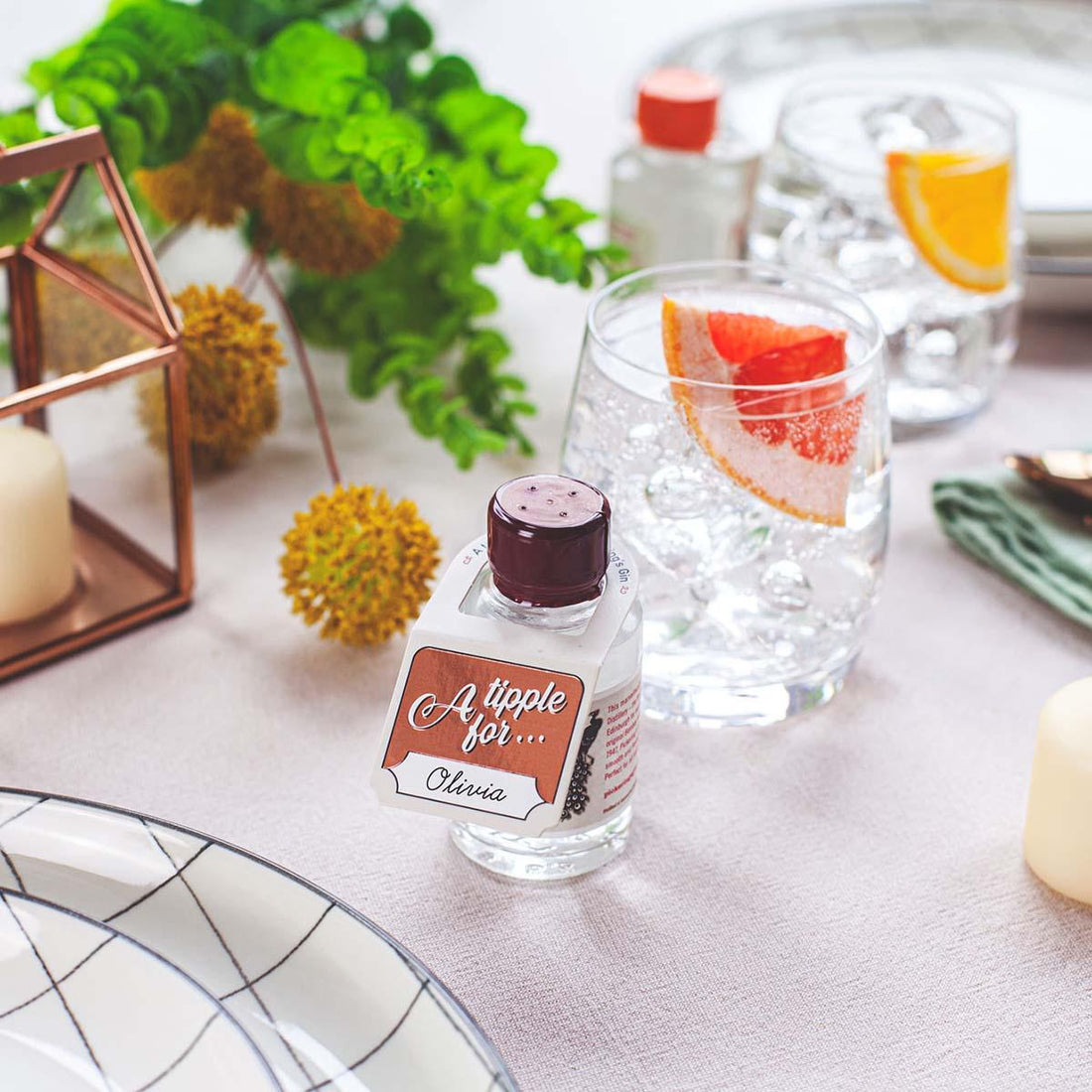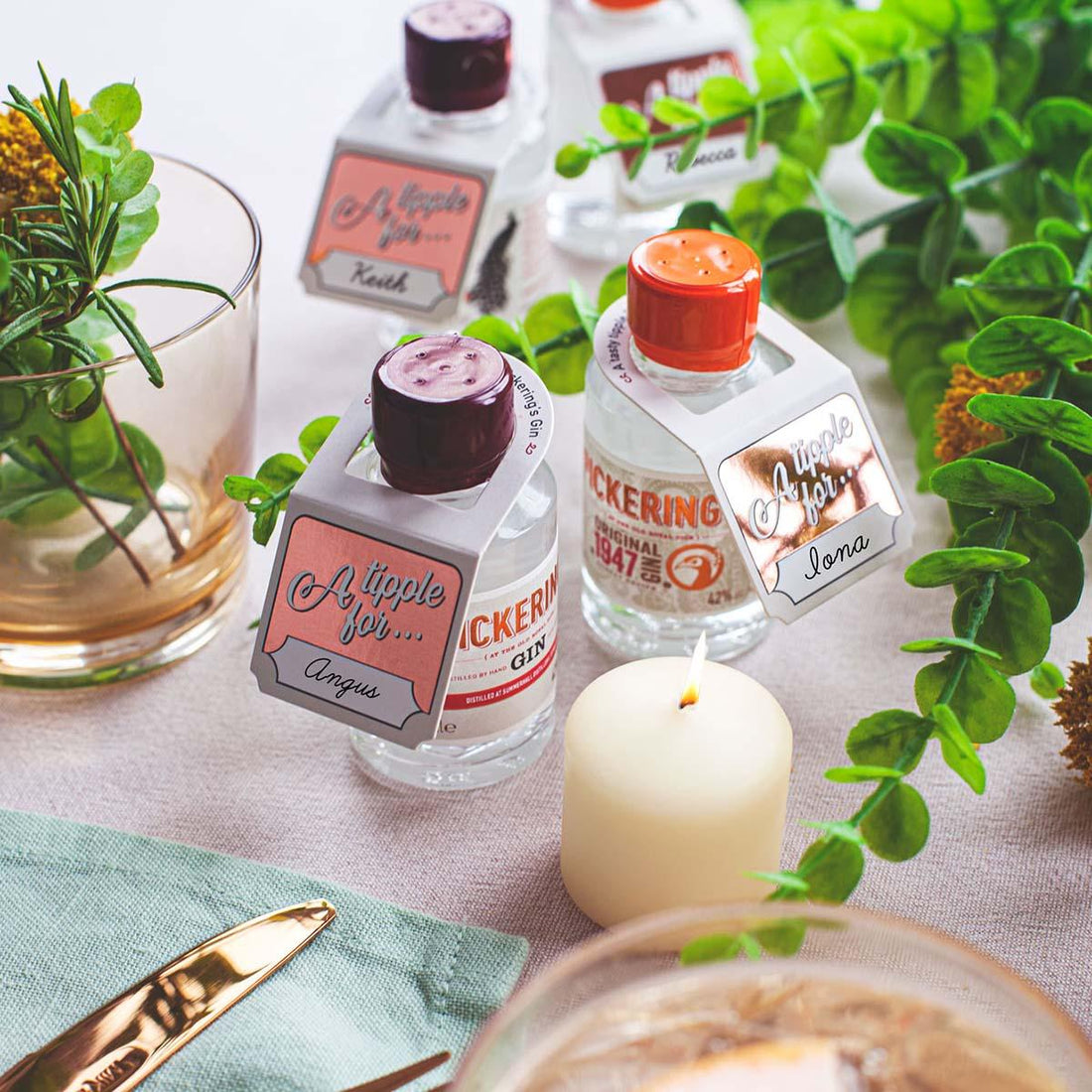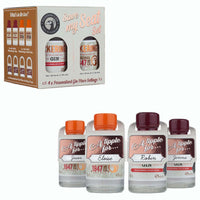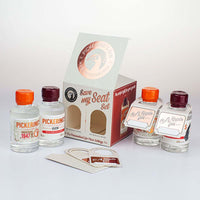 Pickering's Save My Seat Set
42% ABV. // 4 x 5cl
Hand-Crafted
Our small hand-built distillery is in the heart of Edinburgh within the former University Veterinary School, where our founders built from scratch our award winning distillery in the old dog kennels.
Pickering's Gin Tasting Notes
Fresh, light and bold flavours of citrus and juniper give way to intense warming spice of cardamom, coriander seed and clove.
1947 Gin Tasting Notes
Fragrant spices and fresh citrus fruits – just the way they liked it in the days of the Raj. With notes of Cardamom, coriander, clove and cinnamon.
What Is Save My Seat?
Designed as the perfect favour for a dinner party or Christmas table, our Save My Seat Set contains four miniature bottles of Gin, complete with four customisable place-setting tags. Simply write your guest's name on their tag, pop it at their seat and let the good times be-gin!

In a pack your guests will get:
2 x Pickering's 1947 Original Recipe Gin 5cl
2 x Pickering's Gin 5cl
4 x customisable luxury neck-tags.


Award-Winning Dry Gin
Pickering's Perfect Serve
Fill a hi-ball or gin goblet with ice. Add 50ml of gin and 150ml of tonic, and garnish with a slice of pink grapefruit.
Pickering's 1947 Perfect Serve
Fill a hi-ball or Gin goblet with ice. Add 50ml of Gin and 150ml of tonic water. Garnish with a slice of fresh orange.
Negroni
25ml Pickering's Gin or 1947 Gin
25ml Campari
25ml Lavender Vermouth

Method: Add everything to an ice-filled rocks glass and stir gently for 45 seconds to 1 minute. Garnish with a pink grapefruit twist or dried flower.
Looking for a different Gin?
At Pickering's we offer a variety of London Dry, Navy Strength and unique Flavoured Gin!
Discover More